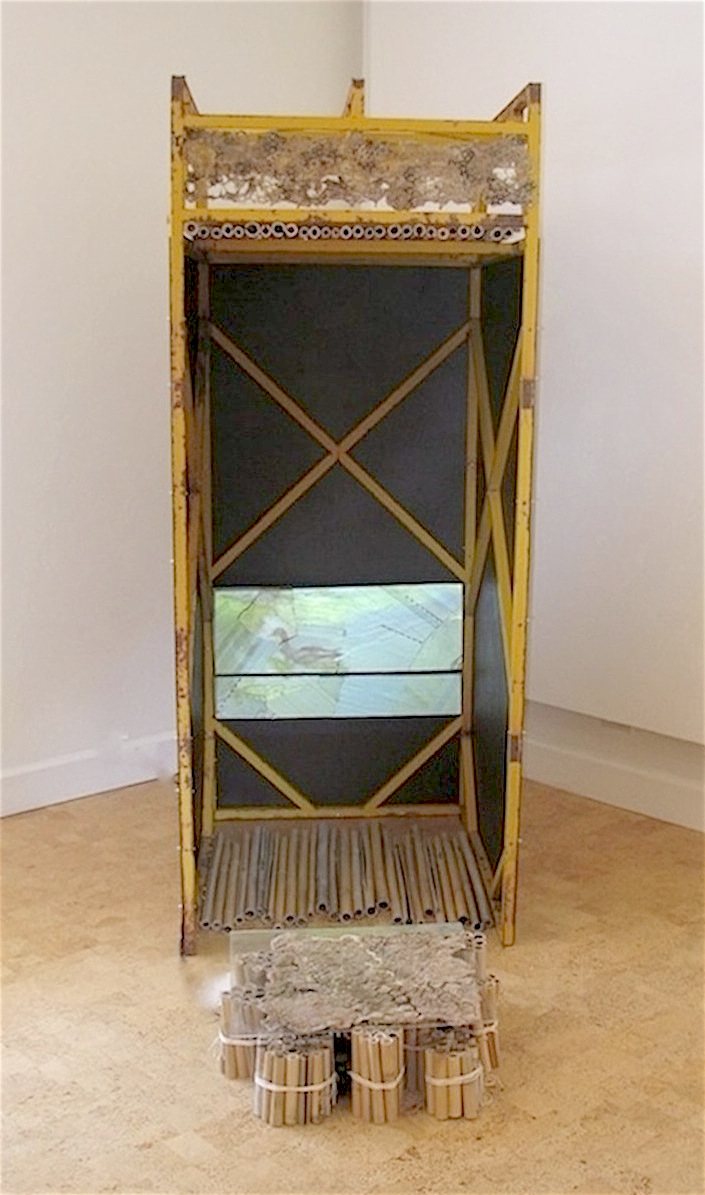 2011.
In Material Exhibition
Quicksilver Mine Co., Forestville, CA.
75 x 30 x 36 inches, approx. 60 lbs.
Brooke Holve and Elizabeth Sher have collaborated on several video installations. Sher's multi-media process involving digital technology and video with traditional materials and Holve's mixed media recycling of found objects and books with printmaking and sewing have forged interesting pieces both in material and concept.
Noticing a huge algae bloom in the Russian River, Holve & Sher went down to the water and filmed. Ducks were swimming through algae that floated on the surface of the water. After culling sheets of it to dry, the algae was subsequently sewn, printed on, and made part of a video installation for In Material at Quicksilver Mine Co. Gallery, Forestville, CA 2011.