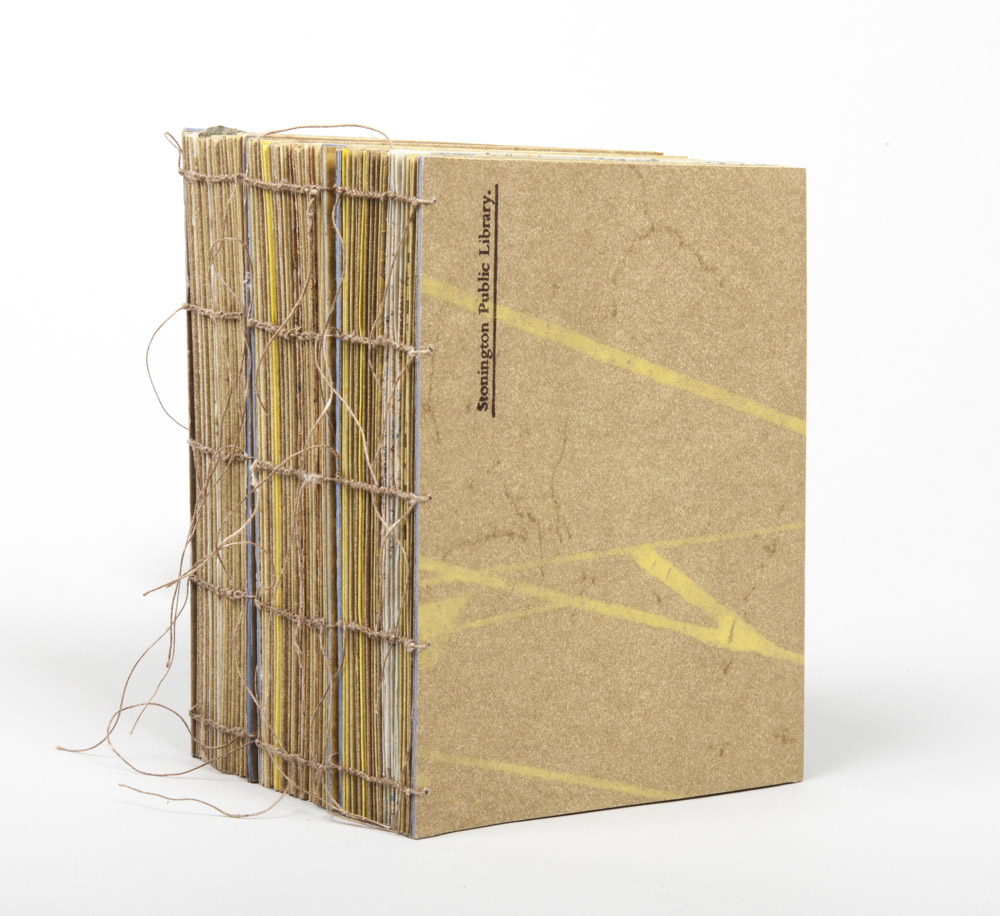 Stonington Public Library.
2014.
Three Artist Books with Boxes: xerox transfer & letterpress printing, book board & cloth, thread, encaustic wax, coffee sticks, milk paint.
Ea. 4.66 x 5.75 x 2 inches
Brooke returns to Maine, a place of her past. In the 80's, she lived on the edge of a cape at a point on route to a lighthouse overlooking Penobscot Bay.
Recently she attended an open studio artist residency at Haystack Mt. School of Crafts, located in Deer Isle and nestled amidst spruce trees overlooking the sea. There she wandered about on land and throughout studios, exploring new tools and approaches for her work with the book, while absorbing all around her:
-a place with a long history told by its granite
-a place where the land meets the sea
-a place where tides tell time.
Stonington Public Library. captures a bit of her time there, the surrounding place as well as her experiences in the studio. It's a collection of 'sorts'. The book is made from materials that she gathered: book pages from the Deer Isle dump, others from her CA studio; old Maine maps purchased from Karna's shop in Belfast, ME.; stone images, laser cut and printed onto wood veneer and book pages; milk paint, encaustic wax and worked papers from her Haystack roommate, Faye; and coffee sticks from the Haystack dining hall. Printed at Iota Printshop, Sebastopol, CA.